Hello everyone!
Never mind the hiatus - here's a new karaoke pack for you to enjoy! This third update includes about 50 new songs, and a large number of fixes to existing tracks.
The game is fully free, and runs on Windows, Mac OSX, and Linux. The latest content pack is an incremental update over the previous ones; if installing from scratch, you will need to install all discs in order.
Have fun!
-- The My Little Karaoke team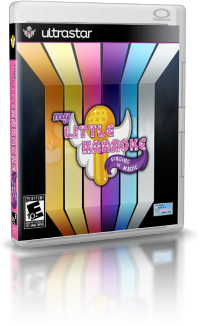 Note to parents: a few songs from the MLP community may contain mild language and themes not fit for children; please review them before playing.